Striking new look for Spicerhaart's estate agencies
---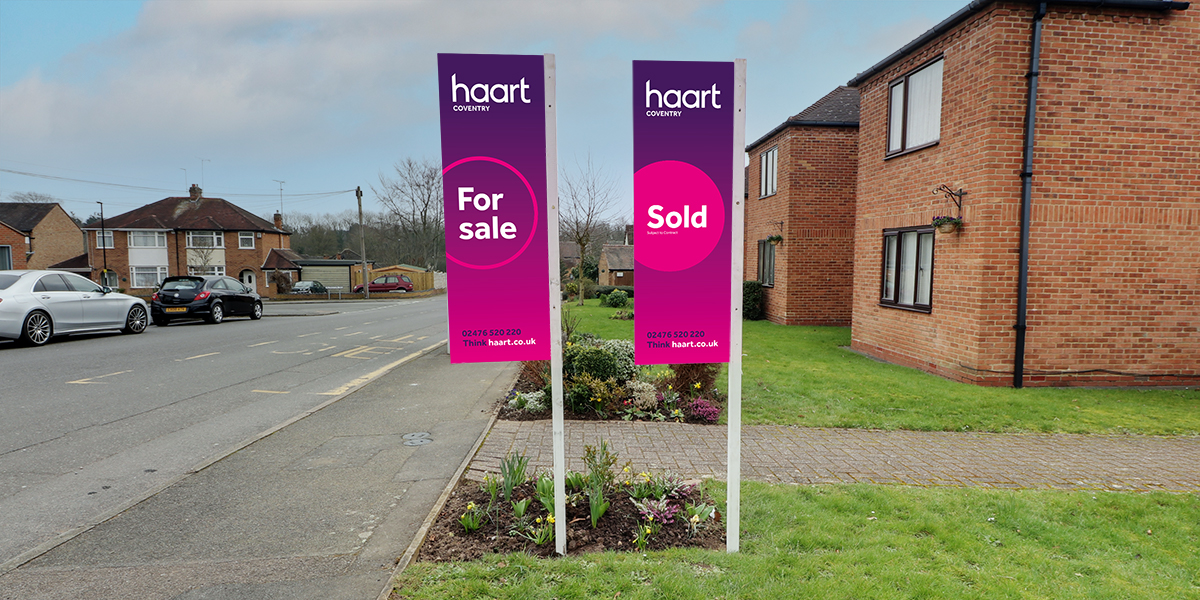 Spicerhaart has undertaken a major investment into its estate agency boards in order to stand out in a saturated property market.
New eye-catching For Sale, Sold, To Let and Let signs have been unveiled by haart, butters john bee, Haybrook and Darlows and are now hitting the streets across the UK.
Spicerhaart Group Managing Director Antony Lark said: "We've always been renowned for having striking designs as we recognise how important it is to keep refreshing our marketing materials every few years in order to attract attention and make our mark in a very crowded market place."
Their traditional hangman-style boards have been replaced by slim flagpole style boards in the brands' vignette-style colourways, with prominent lettering denoting a property's status.
"The design takes us back to the early days of Spicerhaart when we had slim flagpole-style boards," said Antony, "but many agencies copied us when we went to our square-shaped hangman-style so we have gone back to our roots. Our distinctive style of boards can be seen from a distance and really stand out against our competitors.
"We've changed our styling completely over the last year, updating our look and the messages we are trying to get out to the public as we move from 'service and everyman' to 'innovator and creator'.
"We've had excellent feedback already, and it's especially pleasing to see multiple Sold boards lined up in the same street helping us to become, in many areas, the market leader."