Shared Ownership: An alternative route to home ownership
---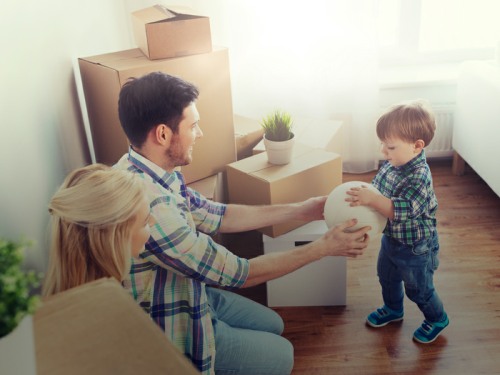 Shared ownership has often been associated with those on low income. It has in fact in the past had a somewhat mixed reputation, however this is no longer the case. It is a great alternative route for buyers to be able to get onto the property ladder with a lower deposit than typically buying on the open market and with generally lower repayments than an outright mortgage. The monthly payments are also generally much lower than renting privately too. 
Here at Spicerhaart Land and New Homes, we have always seen the excellent opportunity shared ownership brings to the property market and it's future growth, which is why we have a department purely dedicated to the sales and marketing of developments offering shared ownership across the country. 
What is shared ownership?
Shared Ownership is a scheme whereby an applicant buys a share of a home and then pays a subsidized rent to the Housing Association on the rest, along with a service charge. These shares usually start from 25% up to 75% and typically, these are newly built homes or properties re-sold by housing associations. As time goes on and as soon as affordability allows, the leaseholder can then begin to purchase more shares from the Housing Association until eventually owning the property outright – this is known as staircasing. The more shares you buy, the less subsidized rent you pay. Shared Ownership can be also be referred to as the part buy/part rent scheme. 
 

Courtney-Reigh Gannon, our Shared Ownership Sales Director, explains the advantages: "Shared ownership is a great way for first time buyers to step on to the property ladder in circumstances where they cannot necessarily afford or cannot borrow enough to buy outright on the open market. The scheme is particularly desirable for purchasers privately renting in and around London and wanting to remain in the areas that they currently living or working in as Shared Ownership offers them an opportunity to do so – affordably!"

 
How is shared ownership different from Help to Buy?
Rather than a part-own, part-rent system, this government equity scheme Help to Buy allows buyers of a home access to a loan that is equivalent to 20% of the purchase price, or 15% in Scotland, or 40% in London. The loan is interest-free for the first five years. The applicant can only buy a newly built home. 
Shared Ownership Sales Director, Alan Campbell explains why shared ownership is becoming more popular. 
 

"Shared ownership is fast becoming the preferred way to purchase their first home for many first time buyers and making it possible to get that most important foot on the property ladder. Many renters are now realising that this is the way out of the rental trap and a way onto the property ladder with share ownership as their mortgage payments and other charges with shared ownership in most cases are less than their monthly rent."

"Young growing families are also seeing the benefits of purchasing with shared ownership that hugely needed property with the extra bedrooms and possibly a garden that with an outright sale just seemed a distant dream. With the property market again showing all the signs of a significant upturn over the coming 10 years why would you not want to have a vested share in the property you live in?"
| | |
| --- | --- |
|   | John Doughty from Just Mortgages New Build commented: "Although shared ownership is still only a small part of the housing market, it has potential to grow. Housing associations are an important part of the new build sector and are now responsible for building a quarter of England's new homes, including almost all new social and affordable housing. There are many professional people and families taking this route into home ownership as the cost of housing, especially in the south of England, is so high. More shared ownership properties are going to be built as part of the government's Affordable Homes Programme for 2021-26." |
The future for Shared Ownership from our Managing Director, Tim Wardley
 

"As is constantly reported, New Homes and indeed in general, all property prices have risen dramatically over recent years and even during the Covid lockdowns, Shared ownership I believe is now becoming the most popular way for first time buyers to get on the property ladder or even downsizers due to life events, such as a divorce, are then able to secure a home at the right size location at the right monthly repayment but without the lack of uncertainty of the rental sector."

"Home ownership is in the psyche of our country and will always remain that way. I think it's fair to say that the government is doing it's bit to help as many people as it can onto the housing ladder be it via Help to Buy or by funding the housing associations to be able to offer more property. Help to Buy as we know in its current format will end in 2023 therefore private firms looking to fill the void but an alternative way to get a foot on the housing ladder is shared ownership."

"There are some really positive changes coming for this scheme.  The minimum share a buyer can purchase of a Shared Ownership home is 25%, however, the government's new model for this scheme will see this lowered to 10%. It is also agreed that the process of staircasing will become more flexible so owners can purchase more of the outstanding property that they don't own with far more ease and flexibility. This will make a huge difference and demonstrates a strong future for shared ownership."

 
Take a look at just some of the fantastic developments below that are currently available with Shared Ownership:
1, 2 and 3 bedroom apartments in Southall
1 and 2 bedroom apartments in Hounslow
3 bedroom new terraced and semi-detached properties in Sawtry
2 and 3 bedroom terraced and semi-detached new homes in Ipswich
2 and 3 bedroom new houses in Chelmsford
2 and 3 bedroom apartments in Hayes
Are you eligible for Shared Ownership?  Find out here.  If you would like personal advice for your situation, find your nearest Just Mortgages New Build mortgage broker.