The potential cost savings of energy prices in a new build home
---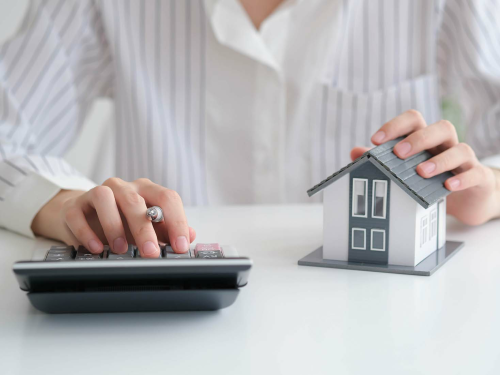 Energy bills are set to rise drastically in the upcoming months, which is why energy efficiency is now an important aspect to consider when buying a new home. The energy price cap will rise by 54% in April, affecting millions of homeowners across England, Scotland and Wales.
If you are considering moving homes, you may be surprised at how much you can save by buying a new build. According to the latest research from Warwick Estates, new build home owners can cut their energy bills by as much as 60%. They found that energy bills from older properties in England cost an estimated £797 per year, whereas new builds are estimated at £390 per year.
New build houses are known to be more energy efficient than older properties in the way they are built. They are designed with efficient materials and are far cheaper to run, which will dramatically lower your household's energy bills and carbon footprint. In 2017, a study by HBF shows that only 26% of second-hand homes achieve an energy efficiency rating of A to C, compared to 94% of new build homes.  
New builds are built to meet the latest environmental standards and therefore may include the following within their specification:
High quality insulation
Condensing boilers
Solar panels
Photo voltaic panels
Double or triple glazing windows
Low energy lighting
Air or ground source heat pumps
Smart controls for lights, heating and other appliances
Higher standards of insulation and double glazing are pretty standard with new build homes, meaning heat loss is reduced and the house is quicker to warm up in the cooler months, effectively saving you money on your heating bills as well as less energy being wasted. Ventilation is also improved, reducing the risk of condensation and mould is significantly reduced.  Solar panels provide tremendous financial benefits with an average-sized house with 4kW solar panels can expect to save approximately £270 on electricity bills per year, according to The Renewable Energy Hub.
Although the rise of energy costs is out of your hands, there are a few ways to reduce your energy consumption and lower your household bills, whether you have a new build property or not:
Turn your thermostat down and don't heat the rooms you're not in.
Turn off standby appliances.
Be smart about water - turn off the tap when brushing your teeth
Use your washing machine on a 30-degree cycle instead of higher temperatures.
Use energy efficient light fittings.
When cooking, heat food in the microwave rather than the oven where possible.
Make sure you fill the kettle with exactly the right amount of water – it will heat faster and not waste energy. 
The Government is looking to new builds to move away from gas to low carbon heating from 2025 in order to reduce greenhouse gas emissions from homes.  As we move towards a more energy efficient world, electric cars are also on the increase, and car charging ports are now an item to be considered to be built into a new home. 
With the high efficiency of today's new builds, running a new home may be more affordable than you think, and new home owners can enjoy living in a comfortable well designed home that meets the demands of modern-day living. Not only are new builds far cheaper to run they will also dramatically lower your household's carbon footprint. 
Speak to our New Homes Managers for more information about energy efficient new builds in your area.
Sources:
https://www.bbc.co.uk/news/business-58090533 
https://newstartmag.co.uk/articles/research-shows-new-build-homes-can-reduce-energy-bills-by-60/
https://www.hbf.co.uk/news/new-build-homes-save-owners-629-a-year-on-energy-bills/
https://www.renewableenergyhub.co.uk/main/solar-panels/new-build-solar-solar-panels-for-new-builds-cheap-new-build-solar-panels/
https://new-homes.co.uk/why-new-is-greener/
https://www.elmhurstenergy.co.uk/new-homes-are-the-most-energy-efficient-but-could-they-be-better